ESET Smart Security
Our most comprehensive solution for home users. Based on ESET NOD32 Antivirus, it protects you from viruses, worms, spyware, and all Internet threats; also blocks spam and includes personal firewall. It conserves resources and improves computer speed.
Want To Learn More
With a personal firewall, antispam, and the same antivirus and antispyware protection delivered by ESET NOD32® Antivirus, ESET Smart Security is the most comprehensive defense against Internet threats.
These threats come in many forms. In fact, by the time you finish reading this sentence, approximately 70 new variants of malware, viruses, trojans, worms, rootkits, spyware, and more—will have been released.
But ESET Smart Security will keep you safe. And with the addition of personal firewall software, you can proactively filter content, ensuring customized protection.
ESET Smart Security is a tightly integrated solution designed to protect computers from a range of threats. Built on the award-winning ESET NOD32 Antivirus and its powerful ThreatSense® engine, ESET Smart Security provides antispyware, antispam and customized firewall features to protect you, your family and your business from Internet threats.
---------------------
to activate the Eset there is a file in there for it if the file is out of date
let Solo-Ian know and he will up date you on it
Eset win 32 realm
Click Here for x32 Eset
Eset win 64 Realm
Click Here for x64 Eset
---------------------------------------------
MICROSOFT.OFFICE.2010.RTM.x86_en-us realm
click here for x32 office
MICROSOFT.OFFICE.2010.RTM.x64_en-us realm
Click Here for x64 office
Activation application:
megaupload.com D791A664
Activation application RAR Password: the-great-master
-----------------------------------------------
http://www.tuneup-software.co.uk/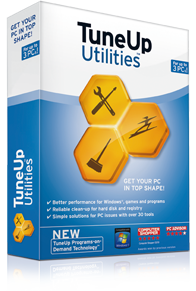 TuneUp 2011 Realm
Click Here For Tuneup 2011
Click Here For Tuneup 2011 Only if first link dont work
-----------------------------------------------
if the file is passworded here is the Password
arsrealm
Hope You All Enjoy From Solo-Ian
Last edited by Solo-Ian on Fri Nov 04, 2011 1:19 am; edited 4 times in total
VAC - Virtual Audio Cable
-------------------------------------------
VAC Control Panel
Audio Repeater
Auidio Repeater application allows you to dublicate an audio stream and transfer it to another output.
For example, to hear what you record (see the picture below).
Top Picture: You do not hear what you record, because of entire audio stream is redirected to the VAC.
Bottom Picture: You hear what you record, because of Auto Repeater dublicates an audio stream and transfers it to speakers.
Installation
Download the latest trial version of VAC and install it.
When installation is complete, two virtual audio devices appear: Virtual Cable 1 (in/out).
Configure applications as shown on the picture below. Now you are ready to record what you hear!
Please read the readme.txt and vac.chm files before the installation. If you have already installed previous version of VAC, do not forget to uninstall it first.
Note: you need to purchase a license to download and install the full version.
Configuration (Windows XP)
Configuration (Windows Vista/7)
Please note, this configuration is provided only for what you hear recording. If some application can output to another device ( default is speakers), you do not need to set the global output device in the Windows Control Panel. Simply redirect its output to VAC.
-------------------------------------------
Download
HERE
VAC.RAR
Last edited by Solo-Ian on Tue Jun 07, 2011 4:08 pm; edited 2 times in total

---
Permissions in this forum:
You
cannot
reply to topics in this forum